Detention Center / Jail
The Detention Center is responsible for detaining pre-trial suspected offenders to adequately assure their appearance at trial or other judicial proceedings and to hold those offenders serving short-term sentences until legally released. The Detention Center takes the necessary steps to securely maintain custody of those offenders in compliance with all applicable federal, state and county statutes and standards.
Program services are provided for both male and female offenders. In-house programs complemented by community volunteers assist in addressing the needs of those requiring counseling. Educational programs are provided based on the inmate's ability and need to enter the program.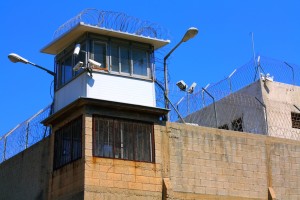 The Detention Center is responsible for two separate Work Release Programs. The programs are designed to provide the inmate with selected services, counseling and treatment for substance abuse. Both programs allow the inmates to continue their employment while paying their debt to society. Newly added is the Jail-based Substance Abuse Program, this is a 60-day program for those addicted to narcotics and/or alcohol.]