Tourism
(Tourism can be fully integrated here with all the required entries or just a few entries and then LINKed to their website if their website is separate from the County's)
Concepte County has a wide array of  tourism attractions not only within it's county limits, but also just short distances away. Inter county activities include camping caving, golf and a giant water park.
3,000 acres of lush forest to explore
Seasonal Waterfalls to gaze upon
Towering river bluffs to picnic by
Rivers to raft, boat or fish
Scenic boat tours in which to relax
After your close encounter with nature, shop in charming downtown districts, eat favorite local dishes, step back in time at one of the many museums and mansions, and then rest-up at Concepte County's unique lodging.
Many vineyards and wineries in Concepte County, which host wine tastings, special occasion dinners, mystery theater and great lodging facilities.
Concepte County offers the best of two worlds…the beauty of the countryside, and the accessibility of being right on I-57. If you're not within driving distance, but are planning to fly into Springfield, Peoria or Campaign for a trip, be sure to save an extra day, or two, or three for us! From these major cities and their airports, we're a Short Drive To Lasting Memories!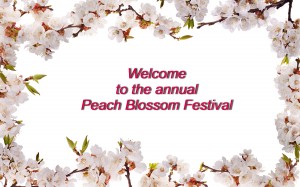 The most prominent annual attractions are the Concepte County Fair and the Peach Blossom Festival.